News
CHRIS ISAAK iTunes Live From Sydney — Friday...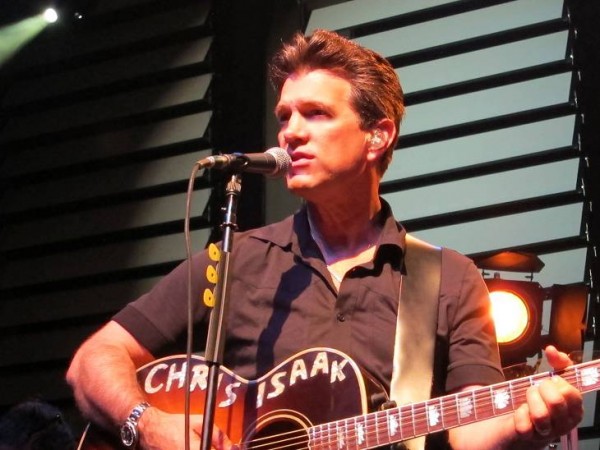 On Friday October 7th, Sydney fans will have an opportunity to attend a live and intimate performance by Chris Isaak as part of the iTunes Live from Sydney series.
Fans are advised to head to www.getmusic.com.au/chrisisaak/competitions for further information on how to attain tickets to this exclusive event. Limited tickets will also be available at the door on the night a first come first served basis. Doors open at 8.30pm.
The performance will commence at 9.00pm and a recording of the performance will be made available exclusively on iTunes later this year. The session will include songs from 'Beyond The Sun', including Great Balls of Fire, Can't Help Falling In Love, I Walk The Line, Ring of Fire and Pretty Woman, along with many songs that have that equally familiar feel but are perhaps less well-known like Miss Pearl, I Forgot To Remember To Forget and Dixie Fried.
The accurately titled 'Beyond the Sun' is a self-described labour of love. Since Chris fell in love with his parents' 45s as a child in Stockton, California, this passionate writer/artist has been obsessed with the glory days of Memphis' Sun Studio and the visionary artists who got their starts there - including Elvis Presley, Johnny Cash, Roy Orbison, Carl Perkins and Jerry Lee Lewis - all of them discovered and nurtured by Sam Phillips.
Isaak's longstanding desire to musically salute his inspirations was fast-tracked when he read a 2000 interview with the great Sun Records producer Sam Phillips that appeared in the Oxford American. Near the end of the Q&A, Phillips was asked if any contemporary recording artists grabbed his attention. His response blew Chris away. "I don't keep up with the business like I used to," said Phillips, "but I love to listen to Chris Isaak. He's very talented, and his music is so damned honest. It's incredible." That pretty much sealed the deal for this Sun worshiper.
Now, at long last, Isaak magically recaptures the transformative brilliance of the classic sides cut by these greats at Sun with Phillips during the mid-'50s, while also getting down to the nitty-gritty of his own deeply rooted musical identity.
iTUNES LIVE FROM SYDNEY – FRIDAY 7TH OCTOBER @ 9.00PM APPLE STORE SYDNEY – 367 GEORGE STREET, SYDNEY